Story Page - The Westerly Morris Men
Welcome to the Story Page of the Westerly Morris Men! If you are now or have ever been a Westerly Morris Man, or a family member of one, or a fan, or a fellow traveler, this is your page to tell stories about us.
HERE is the Web Master's story of the singing of songs, including a link to a massive song archive.
If you'd like to share a story, a section of history, a photo, or whatever, please email it to the Web Master at westerly-morris-men@cox.net. In your email, please state whether we can give you credit by name for your story on the web site and if so, if we can list your town. For any stories or photos, do your best to provide a year or an era.
Vernal Equinox on Lantern Hill, North Stonington, Connecticut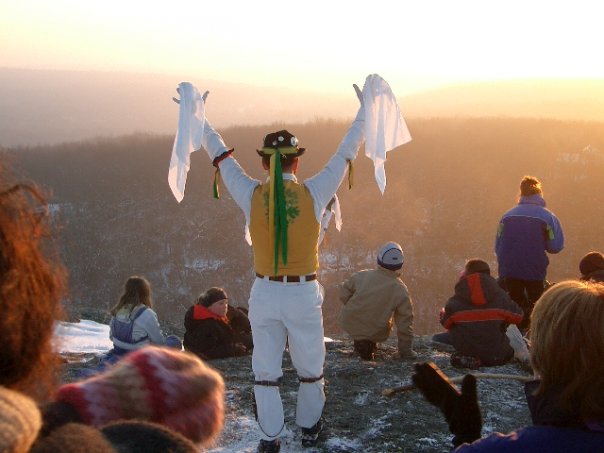 Copyright © 2012-2018 by E and I Services, LLC. All rights reserved.