Other Morris Sides
The Westerly Morris Men have interacted with many other Morris sides over the years. "Side" is the English word for "team." With regard to Morris dancing, neither word refers to competition. Morris dancing is a cooperative activity, not a competition.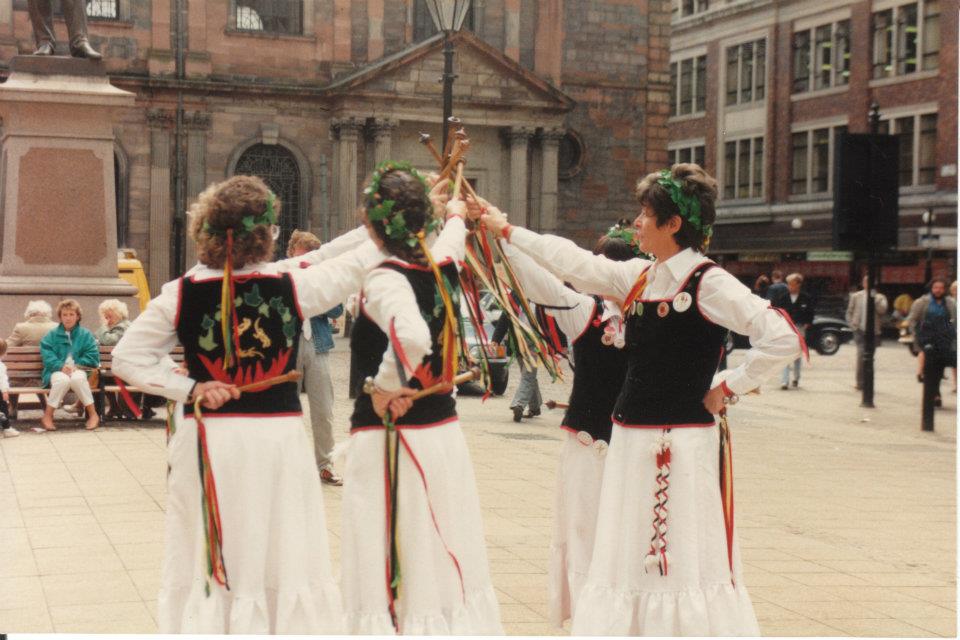 Mystic Garland dances in England (photo from MG's Facebook album)
The late Joan Nickel is at right.
Copyright © 2012-2018 by E and I Services, LLC, except the photo. All rights reserved.