See Videos of The Westerly Morris Men
Welcome to the Video Page of the Westerly Morris Men.
If you know of an existing video of the Westerly Morris Men, or have posted one yourself to a video posting site, we would like to know about it. Please email a link to it to the Web Master at westerly-morris-men@cox.net. In your email, please tell what you know about the video and state whether we should give you credit by name on the web site and if so, if we can list your town.
Vernal Equinox on Lantern Hill, North Stonington, Connecticut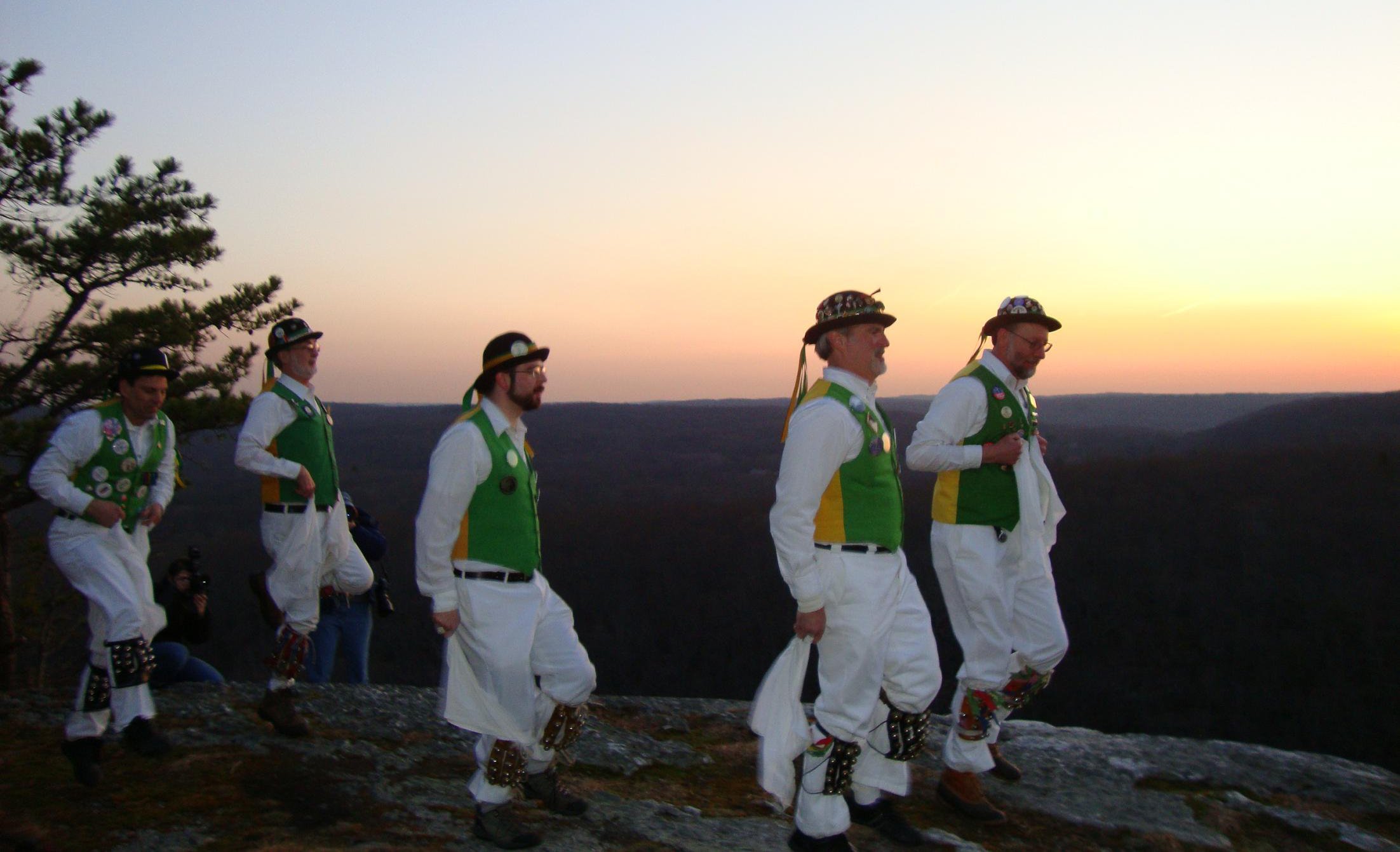 Left to right: Ian Patton, Everett Munro, Lou Terranova, Tim Groome, Norm Dudziak
Copyright © 2012-2019 by E and I Services, LLC. All rights reserved.