The Westerly Morris Men Press Page
Being a performing dance troupe since 1974, The Westerly Morris Men have had plenty of news coverage. There have been hundreds of articles published in several states, with undoubtedly a few in England as well. It did not hurt that George Utter, one of the founding members and the original Bagman (Treasurer), owned the Westerly Sun newspaper for most of those years.
Since we respect copyrights, which are held by each of the news outlets that have published articles or included us in newscasts or programming, none of those works will be posted here directly. However, as a matter of Fair Use, this page will provide links to the original sources of available material. If you know of an article that includes mention of the Westerly Morris Men that you think is worth seeing, we would like to know about it. Please email a link to it to the Web Master at westerly-morris-men@cox.net.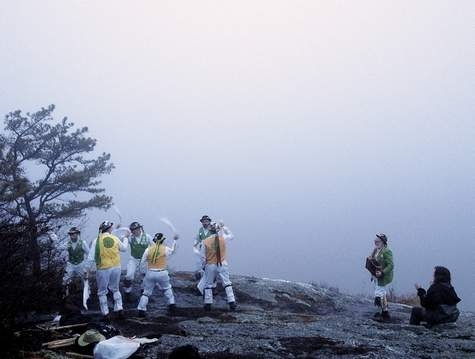 "The Westerly Morris Men greet the sunrise, albeit shrouded in fog, this morning on the summit of Lantern Hill in North Stonington."
Photo by Anna Isaacs / ©2014 The New London Day (This photo will be removed if requested.)
Vernal Equinox on Lantern Hill, North Stonington, Connecticut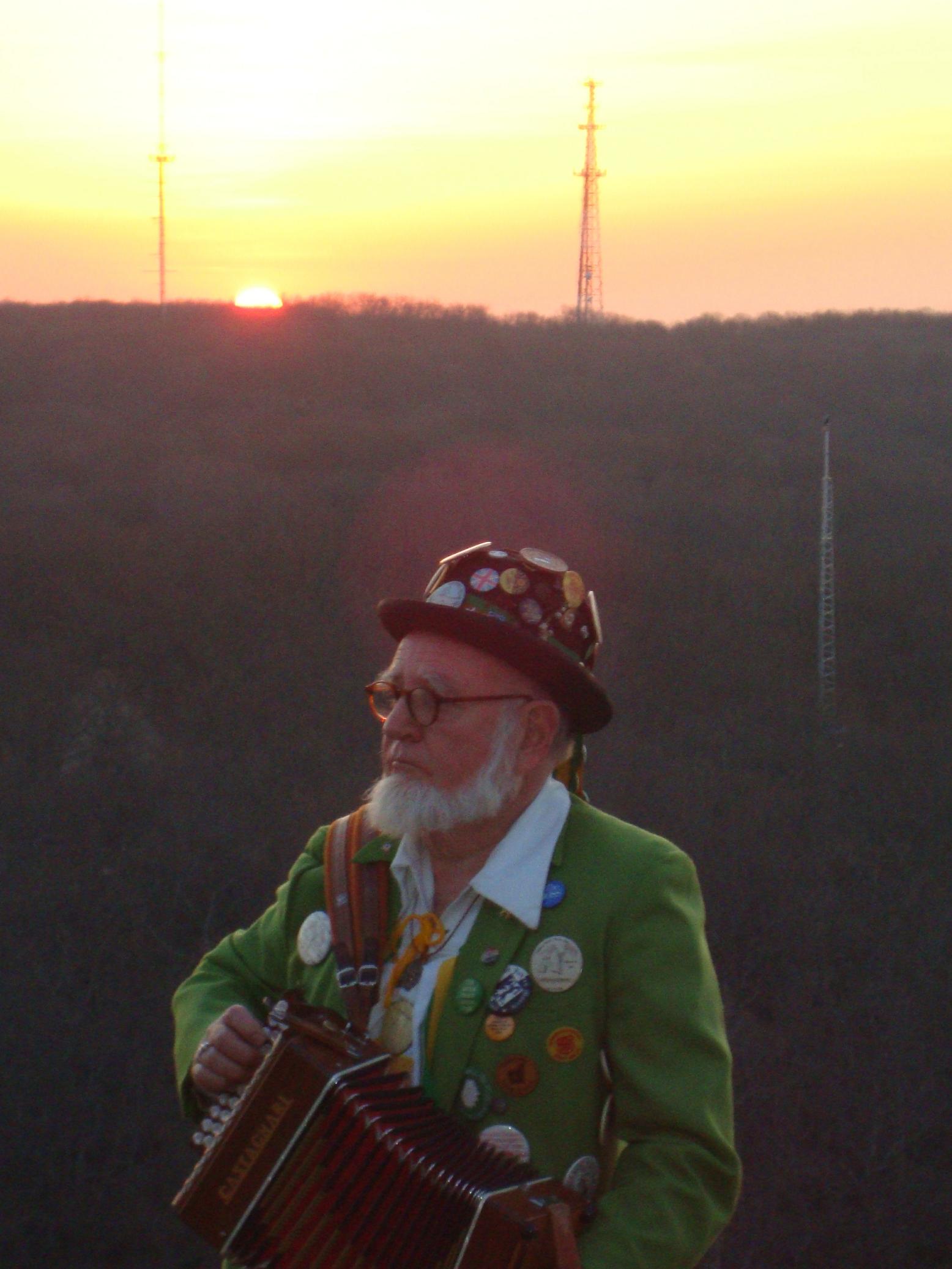 Musician Peter Leibert on Lantern Hill
Copyright © 2012-2017 by E and I Services, LLC. All rights reserved.